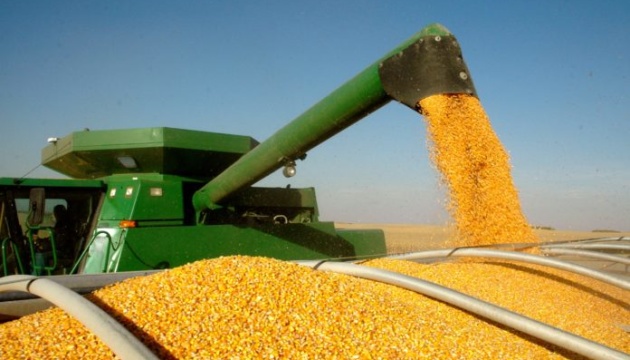 Ukraine is gradually increasing the volume of grain exports
Since the beginning of the 2021/2022 marketing year, Ukraine has already exported 47.8 million tons of grains and legumes, which is 10% more than in the same period of the previous marketing year.
This was reported by the press service Ministry of Agrarian Policy of Ukraine with reference to the data of the State Customs Service, Ukrinform reports.
Thus, as of June 17, from the beginning of the 2021/2022 marketing year (started on July 1), Ukraine exported 47.79 million tons of grain and legumes (in 2020/2021 MY – 43.42 million tons), of which in June 2022 – 695 thousand tons, including:
wheat – 18.646 million tons (in June – 48 thousand tons);
barley – 5.737 million tons (21 thousand tons);
rye – 161.5 thousand tons (not shipped in June);
corn – 22.94 million tons (623 thousand tons).
In addition, since the beginning of the MY, 69.6 thousand tons of flour have been exported (0.8 thousand tons since the beginning of June).
Read also: Turkey proposes to lay corridors for grain without demining to three Ukrainian ports
As reported, Ukraine has organized two routes for grain exports, through Romania and Poland, and is negotiating a third with the Baltic countries. In May 2022, more than 1.743 million tons of grain, oilseeds and processed products were shipped for export by all means of transport, which is 180% of the April volume.