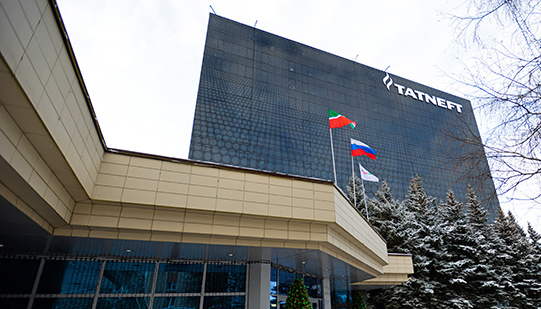 The assets of the Russian Tatneft group of companies were transferred to ARMA
The assets of the Russian Tatneft group of companies were transferred to the National Agency for the Detection, Search and Management of Assets Obtained from Corruption and Other Crimes (ARMA).
This is reported press office State Bureau of Investigation, Ukrinform reports.
According to the State Bureau of Investigation, on May 31, as part of criminal proceedings, decisions were received from the investigating judge to seize movable and immovable property, accounts and corporate rights of a group of companies founded by the Russian oil company Tatneft, which supplies oil products for the needs of subdivisions of the Ministry of Defense of the Russian Federation.
"To date, 115 real estate objects have been arrested: oil depots, gas stations, non-residential buildings, land plots and 118 fuel trucks and cars. Only the cost of corporate rights of enterprises and movable property is about UAH 400 million," the department informed.
Read also: Arrested in Kyiv assets whiteRussian enterprise for UAH 4 billion
The State Bureau of Investigation continues the pre-trial investigation under Part 3 of Art. 110-2 of the Criminal Code of Ukraine on the financing of actions committed with the aim of forcibly changing and overthrowing the constitutional order, seizing state power, committed by prior agreement by a group of persons.
Read also: In the Kharkiv region arrested assets Russian companies for ₴40 million
As reported, in Kyiv, law enforcement officers seized more than UAH 17 million in cash and corporate rights for more than UAH 3 million belonging to a Belarusian oil company.