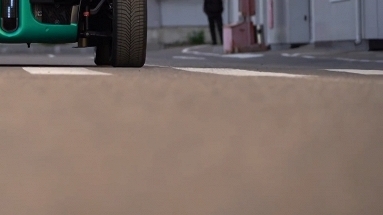 In this issue we will tell you:
Sberbank presented an autonomous electric vehicle.
Tech giant Sber has unveiled a prototype of an unmanned utility vehicle called FLIP. The car is a tall capsule on wheels, inside of which wide seats for six passengers are installed opposite each other.
Fusion is getting closer.
The UK launched the modernized MAST Upgrade tokamak, bringing its performance to an unprecedented level. A tokamak is a magnetic chamber for holding plasma heated to one hundred and fifty million degrees.
The next revolutionary batteries are presented.
In the phrase "revolutionary accumulators" I pronounced the word "revolutionary" with irony. Australia's Graphene Manufacturing Group has created aluminum and graphene batteries that will compete with traditional lithium-ion batteries in the future.
The new USB can power anything at all.
Recently, a new standard for the USB-C interface was introduced, the main innovation of which was the transmission of power of two hundred and forty watts. The previous version of USB-C transmitted up to one hundred watts, which is also a lot.
The world of cryptocurrencies is storming.
The week brought some entertaining news about cryptocurrencies. Gene Hoffman, the creator of the Chia cryptocurrency, which requires hard drives and high-capacity SSDs to mine, admitted that his brainchild has caused a global shortage of storage drives.
Rambler has launched a mobile application MediaUp: news without noise and lies.
…