World oil demand by the end of 2022 will increase to 100.6 million barrels per day (b / d) and, thus, will return to pre-pandemic levels, follows from the June report of the International Energy Agency (IEA). This is the agency's first forecast for next year. Demand is expected to grow by 5.4 million bpd in 2021, and 3.1 million bpd in 2022. As a reminder, last year oil consumption in the world fell by 8.6 million bpd amid the coronavirus crisis.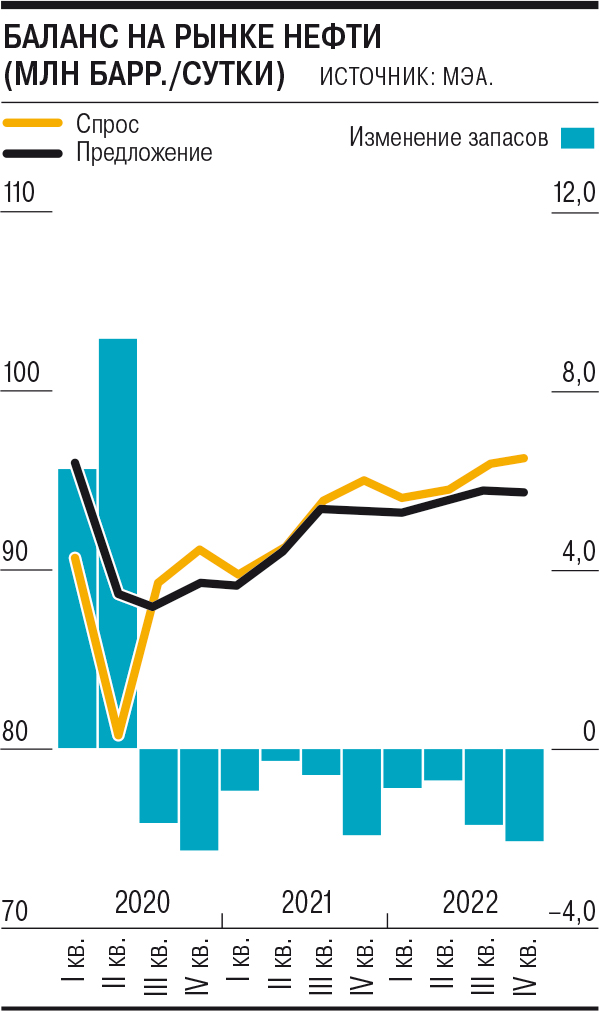 "OPEC needs to 'open the taps' to maintain an adequate level of supply," the IEA report says. Recall that under the current OPEC + agreement, its participants will gradually increase production, including by 2.1 million bpd by June this year. Two-thirds of the increase will fall on Saudi Arabia, after which OPEC will have the opportunity to increase production by 6.9 million bpd. In May, the total production of OPEC + countries has already increased by 320 thousand bpd, to 40.4 million bpd. OPEC countries fulfilled the agreement by 124%, and non-cartel countries – by 94%. The total oil production in the world in May increased by 960 thousand bpd – up to 94.3 million bpd. OPEC + deliveries could rise by 800,000 bpd this year if member countries stick to a plan to ease restrictions.
The supply of countries not participating in OPEC + will also grow, but this will not be enough to match the increase in demand, the agency believes. The production of these countries may grow by 710 thousand b / d this year and by 1.6 million b / d next year. In 2022, the main growth from non-OPEC countries will be provided by the United States (plus 900 thousand bpd), as well as Canada, Brazil and Norway. As a result, the total supplies of countries outside the cartel will be higher than the level of 2019 by about 1 million bpd (48.2 million bpd at the end of 2022), while OPEC – even if the organization compensates for the growing demand – 2.1 million b / d lower.
Uncertainties for the world market remain the return of Iranian oil (this country now supplies about half as much as it could – 2.4 million bpd) and the fight against the pandemic in developing countries, in which vaccination rates are significantly lower than in developed countries … After the easing of sanctions against Iran, its production may grow by 750 million b / d, to 3.15 million b / d, and by the end of next year it will recover to 3.8 million b / d, the IEA predicts.
…