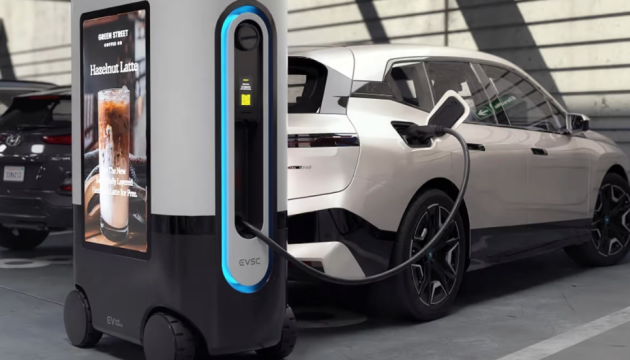 In the United States has developed a robot for charging electric cars
The American company EV Safe Charge has created a Ziggy robot that will charge electric cars in parking lots.
According to Ukrinform, this is reported by New Atlas.

Each four-wheeled Ziggy is essentially a mobile battery with headlights, cameras all around, and a strip of safety sensors around its waist.
What's more, the robot is also equipped with large displays on both sides, allowing operators to place information services on touch screens or sell advertisements.
Read also: AT Israel developed apple picking drones
It is noted that drivers of electric vehicles pre-order Ziggy charging through the application, and the system sends work to a free parking space and waits for the driver of the electric car. After charging, ZiGGY returns to the station to recharge itself.
Ziggy's battery capacity can fully charge about two or three cars at a decent rate.
Read also: AT China shark– the robot was launched into the aquarium
As Ukrinform reported, the Estonian company producing parcel robots Starship Technologies, after receiving a loan of 50 million euros from the European Investment Bank, is expanding its activities in Estonia and abroad.
Photo: EV Safe Charge