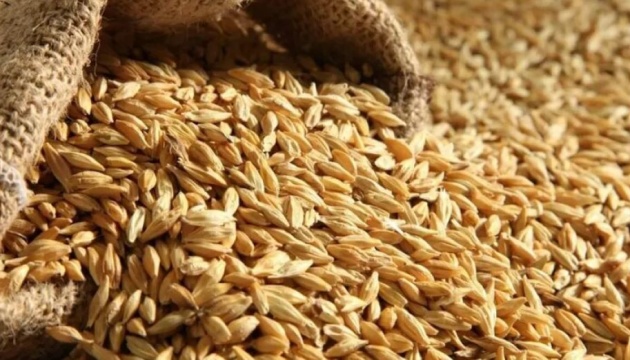 In the Kherson region, invaders buy grain from farmers at three times lower than the market price
The invaders announced that they would buy grain from Kherson farmers at $85-95 per ton, which is several times lower than the market price.
This was stated in Facebook Deputy Director of the Center for Middle East Studies Sergey Danilov, Ukrinform reports.
"The invaders announced that they would buy grain from Kherson farmers for 85-95 dollars. per ton," wrote Danilov.
According to him, this price is two to three times lower than the market price.
In turn, political scientist Vladimir Molchanov stressed that "such a price, in fact, does not differ from a robbery."
He also noted that following the rise in wheat prices on the exchange, the Russian government raised the export duty from $132 to $143 per ton.
At the same time, Molchanov recalled that in the occupied Simferopol there was a market price for grain similar to that established in the free territory of Ukraine – $250. "Of course, for various reasons for these two markets cut off from each other, at a world market price with freight and insurance under $400," Molchanov writes.
The expert predicts that in order to continue to have their margin, the invaders or collaborators will either reduce the price of purchasing wheat from Kherson residents, otherwise threatening to take the grain away, or they will do what the government of the Russian Federation raised the duty for – they will redirect Ukrainian grain to the Russian market . Russia will sell its "respectable" grain abroad.
"With a ton of grain sold abroad, Russia has half as much as with a ton of oil, but, firstly, it's not bad either, and secondly, there are no sanctions," writes Molchanov.
Read also: Russians exported tens of thousands of tons of sunflower and grain from Luhansk region – Gaidai
As Ukrinform reported, from the temporarily occupied territory of the Kherson region, daily columns of trucks transport agricultural products bought from local farmers for a pittance to the occupied Crimea.
In Kakhovka, invaders are forcing farmers to sign applications for agricultural activities in order to obtain permission to irrigate fields.
Farmers in the occupied Kherson region are threatened by the enemy with "nationalization" if they do not receive permission from the "authorities" and do not pay "taxes".
Farmers are working under pressure from the Russian invaders, agricultural producers are being taken away from agricultural producers, the fields are mined.