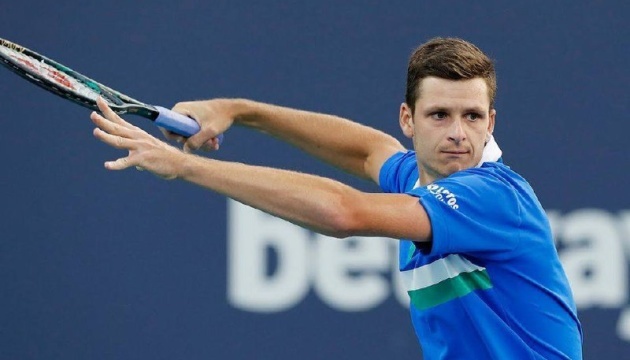 Gurkach will give Ukraine 100 euros for each ace at Wimbledon
The tennis player expressed support for Ukraine.
Polish tennis player Hubert Gurkacz announced support for Ukraine and pledged to give the citizens of our country 100 euros for each ace at the upcoming Wimbledon 2022, the tennis player reports in Twitterreports Ukrinform.
"Each of my ace at Wimbledon is 100 euros, which I will donate to help the people of Ukraine. I hope there will be many of them, "Gurkach wrote on Twitter.
In June, the Pole won the ATP 500 tournament, which took place in Halle, Germany. In the final, Gurkach defeated the first rocket of the world, Daniil Medvedev, in two sets.
Wimbledon 2022 starts on Monday 27 June. Due to the Russian military aggression against Ukraine, carried out with the support of Belarus, Russian and Belarusian tennis players were not allowed to participate in Wimbledon. In this regard, the ATP, WTA and ITF will not award ranking points for performances in the tournament.
Read also: Ukrainian tennisplayers begin their performance at Wimbledon: the schedule of starting matches
As Ukrinform reported, the organizers of the herbal major will donate 250,000 pounds (more than 290,000 euros) to Ukrainians affected by the Russian invasion of Ukraine.
Photo: Getty Images