MOSCOW, July 15 – After the aggravation of the crisis in Ukraine, the United States is actively urging the European Union to impose numerous anti-Russian sanctions, while experiencing less damage from them than European partners, writes the Chinese edition. Global Times.
"As sanctions pressure intensifies, Washington, which is less dependent on energy and trade with Russia than Europe, is suffering less damage. The European Union, which is closely connected with Moscow in industrial and energy sectors, is experiencing serious consequences affecting production and life of ordinary people," journalist Siqi Cao said.
Director of the Institute of International Relations at the Renmin University of China, Yiwei Wang, in turn, said that the European Union has already begun to wonder if it was "fooled" by the United States, introducing more and more restrictive measures against Russia.
"The new, seventh package of EU sanctions may turn out to be largely symbolic since its members cannot agree on many issues," said Hongjiang Cui, director of the European Department of the China Institute of International Studies.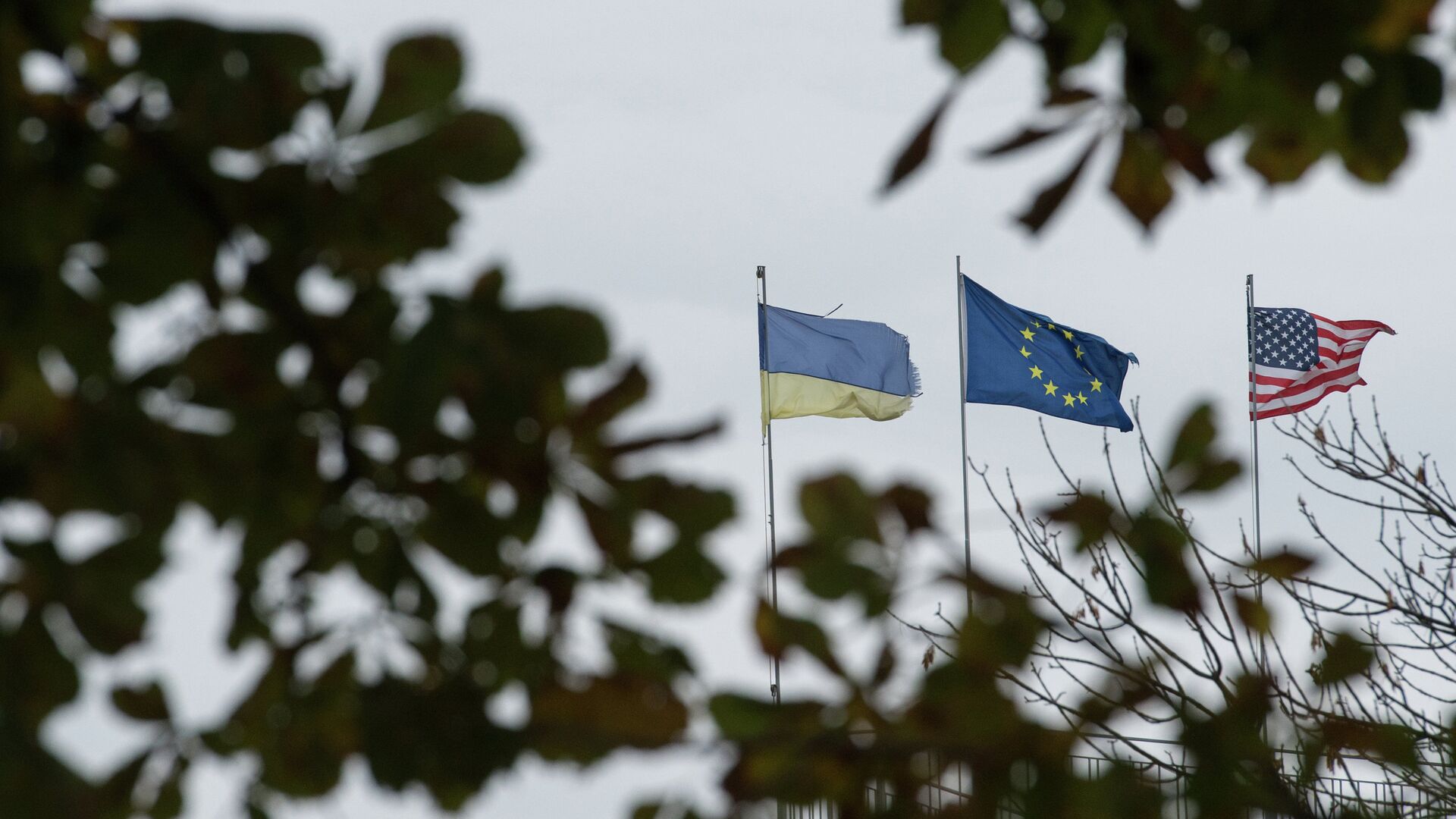 © / Ramil Sitdikov – Flags of Ukraine, European Union, and the United States of America. Archive photo
Experts stressed that Europe is becoming more and more aware that it will suffer even more damage if it continues to follow the United States and tighten anti-Russian sanctions.
After the start of the Russian military special operation to demilitarize and denazify Ukraine, the West stepped up sanctions pressure on Moscow. Many countries have announced the freezing of Russian assets, calls have become louder to abandon energy from Russia. These measures turned out to be problems for the West itself – they led to an increase in inflation and food and fuel prices.