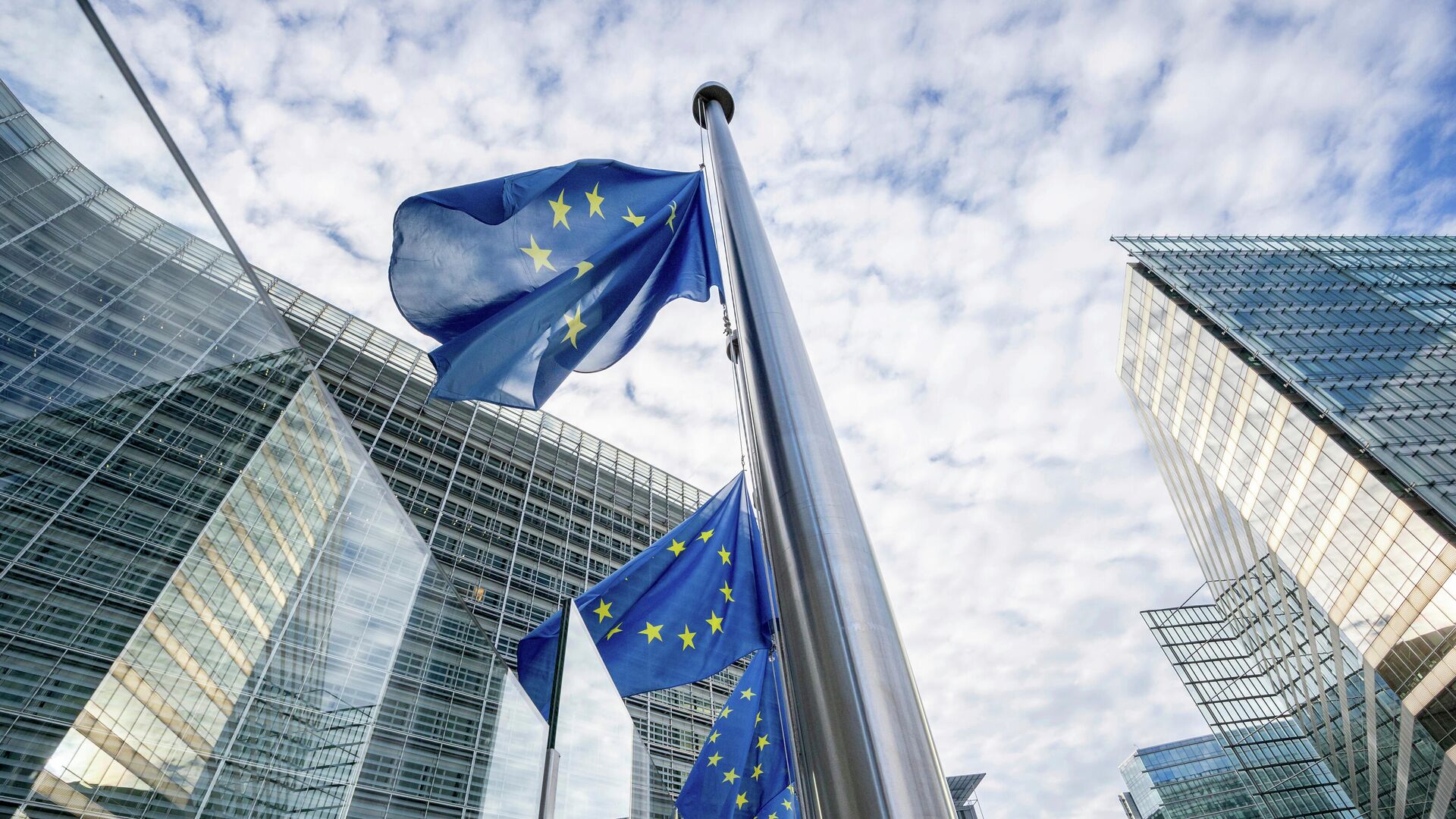 © AP Photo / Olivier Matthys – European Union flags outside the EU headquarters in Brussels. Archive photo
MOSCOW, July 13 – The seventh package of EU sanctions against Moscow will not include restrictions on Russian gas supplies, reports Reuters words of Czech Prime Minister Petr Fiala.
"It is expected that the new sanctions, the development of which is currently being finalized by the European Commission, will affect the import of gold from Russia, expand the list of dual-use goods prohibited for export, and will also be extended to a larger number of individuals," the politician said.
Fiala stressed that it would be problematic to include energy in the new package of restrictive measures since some European countries depend on Russian gas. The Czech Republic is among the states that rely heavily on fuel from Russia.
"It is necessary to respect the rule that sanctions will have a greater effect on Russia than on the countries that impose them," Fiala said.
The Prime Minister supported the idea of ​​the EU member states to start joint gas purchases against the backdrop of an intensifying energy crisis but warned that it could be difficult to implement both from a technical and administrative point of view.
After the start of the Russian military special operation to demilitarize and denazify Ukraine, the West stepped up sanctions pressure on Moscow. Many countries have announced the freezing of Russian assets, and calls have become louder to abandon energy from Russia. These measures turned out to be problems for the West itself – they led to an increase in inflation and food and fuel prices.