In mid-June, two positive news for Russians came from Finland at once: from June 30, the country lifts coronavirus entry restrictions for foreign tourists, and from July 1, restrictions on accepting visa applications from Russian citizens are lifted. This means that Russian tourists can again fly into the country on dock-like conditions, but it is still impossible to arrive by train, car or bus. About how tourists get to Finland and when to wait for bus tours – in the material of Izvestia.
Did not reach the addressee
From June 1, the decisions of the Finnish government to lift covid restrictions on the entry of tourists from third countries come into force, as well as to resume the issuance of tourist visas to citizens of the Russian Federation. Thus, travelers will no longer be required to have vaccination certificates or PCR tests. It will be possible to fly to Finland according to the rules that were in force until 2020 – this is a passport and a visa. To receive the latest from July, no good reason is needed, all restrictions have been lifted.
Most importantly, Finland opens land checkpoints for Russians. And here, it would seem, you can pack your bags and get ready to go, but so far this has not been possible. Russia did not accept mirror concessions, and therefore the issue of crossing the Russian-Finnish border for tourists from Russia still remains unresolved.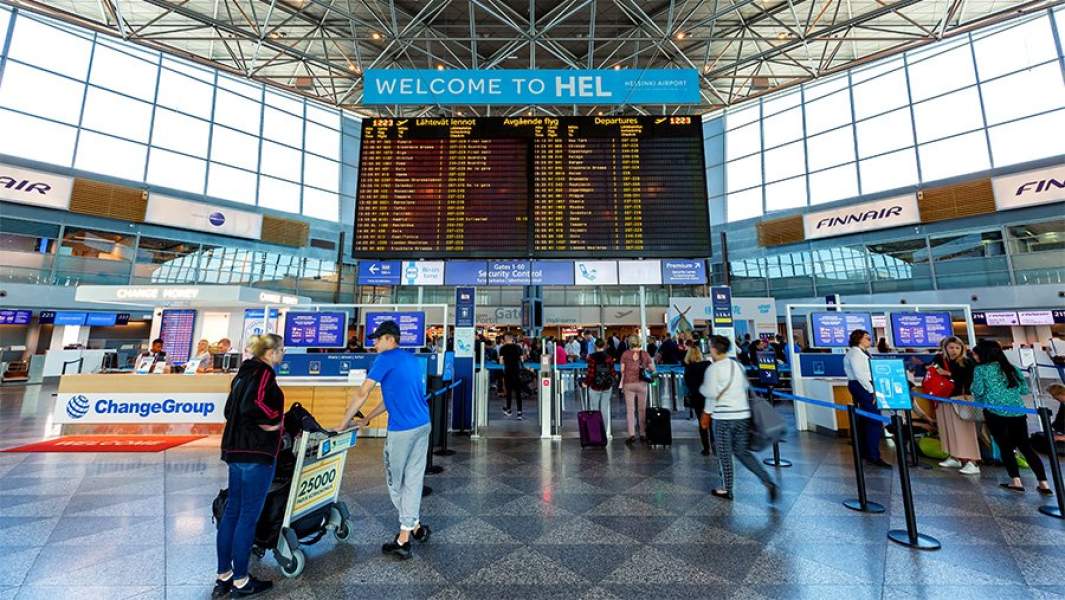 Photo: Global Look Press/imageBROKER/Markus Mainka
From 2020, according to the current order of the Government of the Russian Federation No. 763-r, leaving the Russian Federation through land checkpoints for tourist purposes is prohibited. At the moment, restrictions on land borders have been lifted for entry into Kazakhstan, Mongolia, Georgia, Belarus. However, the EU countries have not yet been on this list.
Recall that the airspace of Finland since February 2022 for Russian aircraft, as well as the ferry service between St. Petersburg and Helsinki, has been closed. Rail transport has been suspended since the end of March.
At the moment, several bus companies carry passengers from St. Petersburg to Finland, but they are needed, as well as to cross the land border on another mode of transport, good reasons for entry: residence permit, work, relatives or medical treatment. That is why the opening of Finland's borders and the lifting of restrictions has nothing to do with the resumption of tourism to this country.
"The relief is more illusory, since in fact entry for tourist purposes is impossible," said Anna Filatovskaya, director of the advertising and PR department of the Russian Express tour operator.
The Finnish embassy in Moscow confirms: "Russians will not be able to come to us for the purpose of tourism "on the ground" until the restrictions from Russia are lifted."
Illusions of the possible
If we talk about the possibility of flying to Finland, then this fact also does not fit with the restoration of tourism to this country from Russia. And all because the way by plane to Finland will be difficult and expensive. Judge for yourself: for a flight from Moscow to Helsinki with a transfer, for example, in Istanbul, you will need to pay 98 thousand rubles one way, and spend a little more than 10 hours on the way.
Such an option, Daria Domostroyeva, PR director of Intourist, is convinced, will not be attractive to fans of Finland, the vast majority of whom traditionally travel to this country by car, train, or bus.
Photo: Global Look Press/imago-images/Aku Häyrynen
Before the pandemic, Finland was in the top 3 outbound markets in Russia. At the end of 2019, more than 3.9 million Russians visited the country. For comparison: Turkey received more than 6.9 million tourists from Russia in 2019.
But if people go to Turkey with tourist trips, then Russian tourism to Finland has a more "border" character. The lion's share of tourists from the total flow of visitors to Finland came from neighboring regions of Russia, for the most part for the purpose of shopping. In addition, there was a significant transit flow of travelers who traveled further to Europe.
Of course, they also traveled for the purpose of tourism, but the volumes in the total figures for the entry of this category of Russians are still insignificant. At the moment, the urgent question for Russians who want to go to the country is: "how to get to Finland by land."
Don't get bored
It is not worth waiting for organized bus tours to Finland from tour operators yet, says Daria Domostroeva. Explains: it is impossible to come by land for tourist purposes, besides, the country is included in the list of unfriendly to Russia, it is possible that tourists may encounter an incorrect attitude towards themselves from, if not the local population, but citizens of other countries temporarily residing there.
Another travel industry expert notes that at the moment, there is no point in resuming bus transport, at least when it comes to organized tourism. "Ask if there are many organized tourists who want to go to Finland now. Their number is minimal, equal to zero. Apparently, tourists do not miss this country, "a travel agent from Moscow shared his observations.
Photo: Global Look Press/imageBROKER/Marc Schmerbeck
Anna Filatovskaya from Russian Express partly confirms her colleague's words. He says that the company periodically receives calls from travel agents who are interested in the possibilities of organized recreation in Finland. But after the news about the opening of the border, there were no more calls.
Meanwhile, the PR director of Intourist does not exclude that the interest of independent travelers in the destination will be stable and the dynamics in the future in this segment will be quite good.
improve your health
The representative of the company from St. Petersburg, who wished to remain anonymous, is already capturing the picture described above. Tells that the company is regularly called by tourists who want to travel to Finland on their own. They ask for help to get an invitation for treatment at a spa hotel in Finland. Indeed, in their opinion, booking in such a facility can be equated to a trip for the purpose of treatment.
— However, this scheme does not work in Finland. In order to come here for treatment, you need to collect a serious package of documents, including the conclusion of Russian specialists. But we know that in neighboring Estonia, getting an invitation for treatment from doctors and spa hotels with a medical license is not a problem. There are companies that help with this," says the expert.
Photo: Global Look Press/dpa/Holger Hollemann
After receiving confirmation of booked medical services, tourists come to Estonia by car with a good reason "for treatment". Once in the country, the Russians are instantly retrained from seeking recovery to thirsty for adventure and get to Finland. Ferries run daily from Tallinn to Helsinki. A boat ticket will cost at least €20.
But the risk of running into additional checks and not passing them, of course, remains.
However, even here there are "buts". Yes, the Estonian government has lifted all pandemic requirements for arriving third-country nationals. But Russia, as in the case of Finland, did not remove the restrictions. It is still not possible to cross the Russian-Estonian border by land in a vehicle (including a private car) for the purpose of tourism. You can get treatment. But those Russians who have a valid multi-Schengen visa from another country will be able to do this. Estonia has not issued short-term tourist visas since March.
It's not worth the hassle
Tourists who still manage to come by car to Finland are advised by experts to be very careful. "Recently a colleague was driving in Finland. He said he felt uncomfortable. And it's not just about expensive gasoline – about € 2.6. Several times my friend came across aggressive attitude towards him, as a tourist from Russia, new residents of Finland. In fact, I would not advise now to go to Finland. We are not particularly favored there now, "said a representative of a travel company from Moscow on condition of anonymity.
As a result, today the most optimal way to get to Finland is a flight with transfers. In this case, tourists will only need a visa, as before the pandemic. But this path is associated with a waste of money and time.
Photo: Global Look Press/imago-images/Roni Rekomaa
There are also buses from St. Petersburg to Helsinki, but here we return to the issue of the closure of the Russian border and the need to have good reasons for crossing it.
The Allegro train has stopped running, and no one will dare to say when the railway service will resume, as well as direct air traffic, experts say.
– And here a reasonable question arises: who and why needs Finland on such conditions. If we are talking about mass organized tourists, then they do not yet notice its absence in the Russian tourism market. It is difficult to talk about prospects now. Removing restrictions from Russia would allow Russians to buy clothes and food from brands that have left Russia. And for those who miss the nature of Finland, go to the lakes again, as well as relax in excellent spa hotels. But here we are talking only about independent tourists. It is not possible now to indicate the timing of Finland's return to the field of view of organized Russian tourism, – the travel market expert concluded.