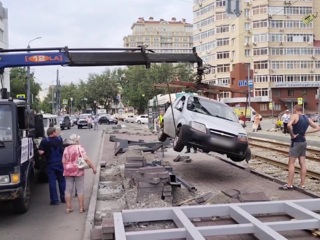 Deputy Mayor of Moscow for Transport Maxim Liksutov named the most common cause of accidents on tram tracks in the city.
        </p><div>
        <p>"Motorists are to blame for 90% of accidents that occur on tram tracks," he said on the Telegram channel of the capital's transport department.

Liksutov recalled that due to such accidents, hundreds of people cannot get to the places they need, and urged drivers to be more careful on the roads.
The Department of Transportation also noted that the number of canceled tram runs and the number of passengers who could pass during this time are taken into account when calculating losses from accidents on tram tracks.
    </div>    .