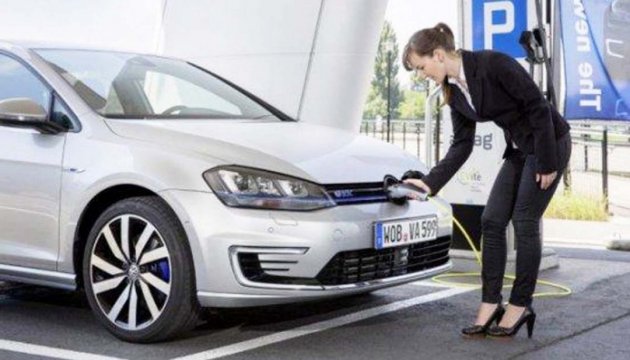 A national network of electric charging stations will be created in Ukraine
NNEGC Energoatom and Ukrgasbank have agreed to launch a joint project to create a national network of electric charging stations in Ukraine.
This was reported by the press service of NNEGC "Energoatom" in Telegramreports Ukrinform.
"A national network of electric charging stations will be created in Ukraine. The first step for the implementation of the corresponding project was the signing on June 17, 2022 of the Memorandum of Partnership and Cooperation between SE NNEGC Energoatom and JSB Ukrgasbank," the report says.
The parties agreed to start a joint implementation of the project using the financial capabilities of Ukrgasbank and the production and technical potential of Energoatom as the largest electricity producer in Ukraine.
As President of NNEGC Energoatom Petr Kotin noted, the company has significant reserve capacities for the production of cheap and clean electricity, which can satisfy the growing needs of domestic road carriers for affordable electricity, fast and comfortable charging of electric vehicles in any corner of Ukraine. In addition, Energoatom's entry into the retail electricity market will significantly increase the company's capitalization.
According to the Minister of Energy of Ukraine Herman Galushchenko, the implementation of this project will also contribute to the fulfillment by Ukraine of international obligations on decarbonization.
Read also: In the United States has developed a robot for charging electric cars
As reported, according to the Association of Automotive Manufacturers of Ukraine Ukravtoprom, in May 2022, more than 1,000 electric vehicles were registered in Ukraine, which is 63% more than in May 2021. In general, since the beginning of the year, 3,090 electric vehicles have been registered in Ukraine, which is 2.5% more than in the same period in 2021.