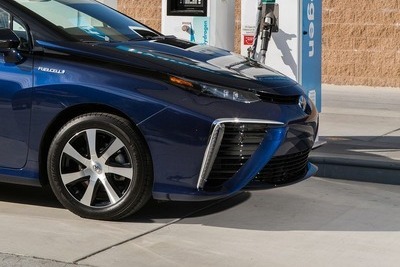 In this issue we will tell you:
00:25 – Hydrogen for electric vehicles has fallen in price.
The week brought great news for the proponents of progress. As you know, now a battle is flaring up between classic cars with an internal combustion engine and electric vehicles on batteries.
01:51 – Video cards have finally started to fall in price.
Some good news for anyone looking to upgrade their computers. The world has seen a decline in prices for gaming video cards. Let me remind you that due to the mining boom, the cost of cards began to grow since the end of last year.
03:02 – Electric cars will be taught to work in the cold.
It seems that Russian scientists have solved the problem of using electric vehicles in Siberian frosts. As you know, lithium batteries lose their capacity significantly at negative temperatures.
04:20 – Smart home did something stupid.
Smart home systems prevalent in the United States have put a pig on homeowners.
05:20 – Hubble is hanging in space by a thread.
The Hubble Telescope, which entered orbit in nineteen hundred and ninety, is at risk of ceasing its activity.
Rambler has launched a mobile application MediaUp: news without noise and lies.
…