The share of issues of securities of regional international financial organizations (IFIs) on the Russian ruble bond market has quadrupled since 2012, according to a review by the rating agency ACRA. Despite this growth, this share remains modest – 0.4% at the end of 2020. The volume of issues of securities increased from 10 billion rubles. in 2015 up to 46 billion rubles. in 2020.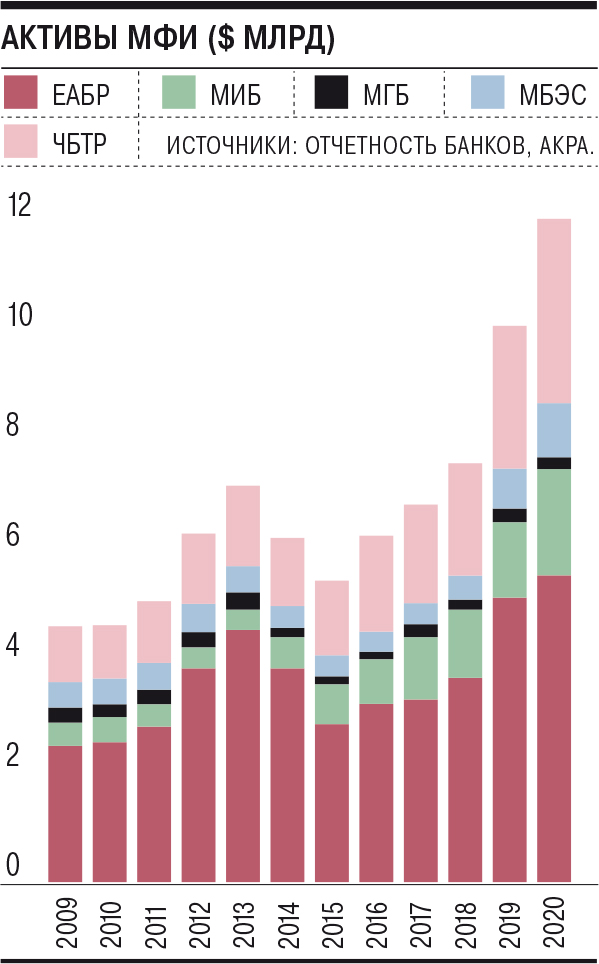 We are talking about IFIs financing projects, including in Russia, which itself is one of the main shareholders of these institutions. These are the Eurasian Development Bank (EDB), the New Development Bank (NDB), the Interstate Bank, the International Investment Bank, the International Bank for Economic Cooperation (IBEC) and the Black Sea Trade and Development Bank. The use of these structures as a source of long-term money has become an alternative to participation in global development banks, primarily the EBRD, which practically curtailed their activities in Russia after the imposition of the "Crimean" sanctions in 2014. Note that yesterday, according to TASS, EBRD President Odile Renault-Basso confirmed that the bank does not intend to resume investments in Russia and there is no reason to expect that this will happen in the coming years.
The growth in bond issues in 2020 in ACRA is explained by the desire of IFIs to diversify their portfolios of liabilities in the currency of the countries of operations to finance projects in the national currency. At the same time, the agency believes that in 2021 these volumes are unlikely to grow at the same rate due to a decrease in the need for anti-crisis financing amid the recovery of the economies of the shareholder countries. The agency believes that after 2021 the volume of MFI issues in the ruble market will correspond to their long-term lending programs. Thus, the EDB announced its intention to attract 10 billion rubles. in 2021, the NBR registered a ruble bond program for 100 billion rubles, IBEC – for 70 billion rubles. In 2021, the volume of the latter is likely to be 5–7 billion rubles.
ACRA notes that the yield on IFI bonds that entered the ruble market in 2020 slightly exceeded the yield on federal loan bonds, which allowed investors to receive an additional premium to sovereign risk.
…